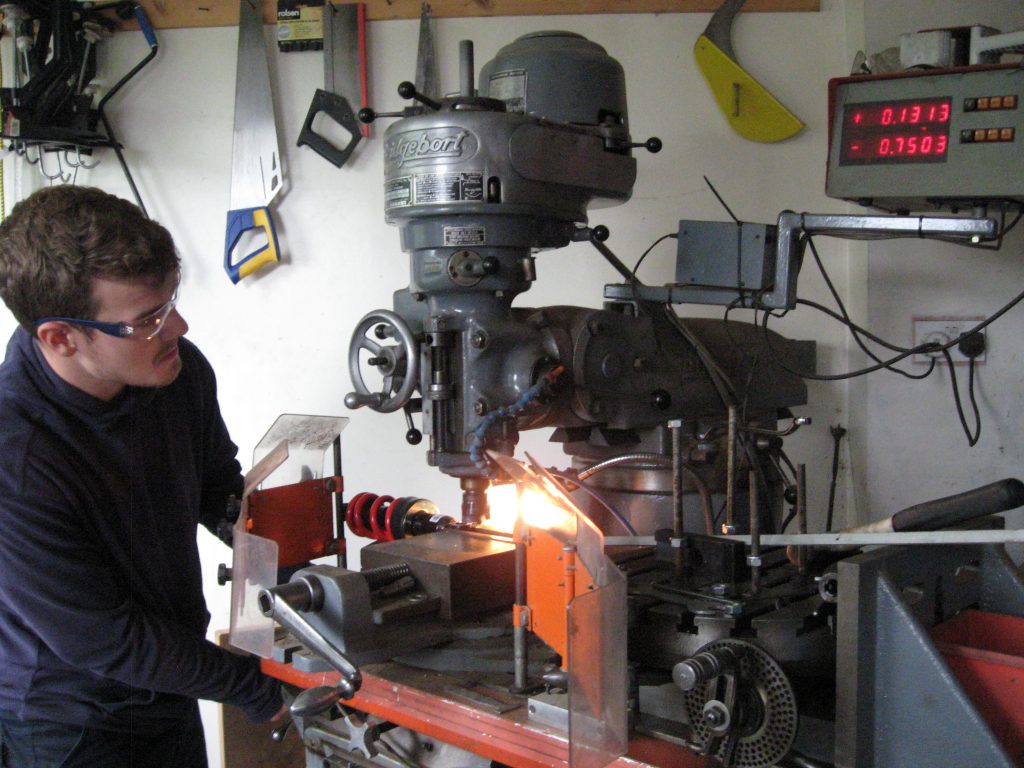 The rear shock absorber on my Derbi Mulhacen 125 needed replacing as the damper was ruined. Unfortunately, it was impossible to get a used, OEM, or even aftermarket shock absorber without importing one from Italy which would've cost hundreds of pounds. As a result, I decided to select a readily available shock absorber from a similar size and category of motorcycle, the Honda CB-125, for just £30.
I made sure that the eye-to-eye length was similar and that the shock would fit within the existing cavity in the bike. All that was required was to narrow both of the eyes slightly to fit within the exising U-shaped mounts, and I decided to use the mill to do this for maximum precision.
I also needed to make some rubber isolator bushings to sit within the eyes, as the factory ones used M10 fixings but my motorcycle used M12. I did this uing my dad's lathe to machine some brass bar to fit over the mounting bolt and used some bicycle old inner-tube to create the rubber part of the bushing before pressing them into the eyes. I was expecing this to be a temporary solution but the bushings are holding up great after nearly a year!
This is just one of the many things I've done while servicing my Derbi Mulhacen 125 over the 4 years I've owned it. Other projects include painting engine side casings, changing the water pump seal and miscellaneous regular maintainence work.